Pageant Fees $600 ​(+ Shipping & Handling)
Final Day to enter: May 1, 2023
What's included in your registration fee?
Entry into competition
1 ad page (additional ad pages are $200)
Ad page design is included. (Platform design page is not)
Crown and Sash (Shipping required)
OPTIONAL AREAS of COMPETITION
These areas of competition require a fee to compete and are not mandatory.
Note: Each winner will receive a commemorative award. Additionally, the
Covergirl winner will have her picture posted on back inside cover of the program book.         
MANDATORY AREAS of COMPETITION
These areas of competition are mandatory and entrance is included in the registration fee. 
PRELIMINARY COMPETITION CATEGORIES AND WEIGHTS
Four highest scores per division become finalists:
Each delegate will complete in a preliminary competition Panel Interview, preliminary National Costume Presentation scoring event, a preliminary High Tea Couture scoring event and a preliminary evening gown event. A Responsibility Score will also be given by the Executive Staff.  The Responsibility Score will consist of points given for timeliness to pageant events, submission of paperwork and program book information, etc. The platform page will replace the judges sheet and will be judged on information provided.  
FINAL NIGHT COMPETITION CATEGORIES AND WEIGHTS
Scoring begins all over again once Finalists are announced
Required Video Submissions
Intro Video – 15 secs 
National Costume – 1.5 mins 
High Tea Couture – 1.5  mins
Evening Gown – 1.5 mins Impact Video – 2 mins
(Times listed are maximum times)
All videos must be submitted without music in the background. The videos may not exceed the time given, but can be less than the maximum time. Videos over the maximum time will be cut short and will affect responsibility score.

Videos must include full body presentation and runway walk for National Costume, High Tea Couture, and Evening Gown. 
Intro video must be presented from the bust up. 
You may wear a blouse that is black, gold or both.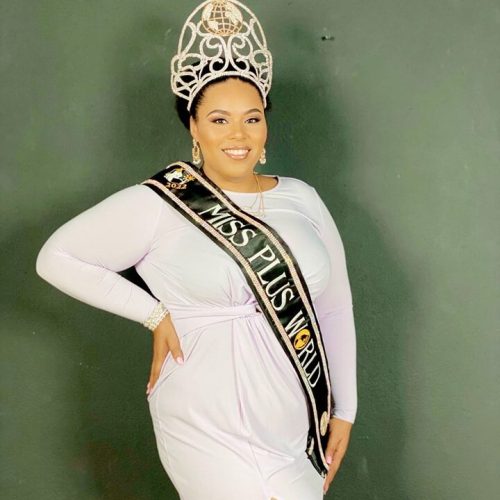 The Impact Video will be no more than 2 mins (there will be point penalties if video is longer than 2 mins), and should showcase the delegate making a difference in their realm of influence. 
The judges are not necessarily looking for the most "prestigious," candidate, but a genuine candidate who can eloquently articulate who they impact and why they do it. 
The creative direction of the video is up to the delegate. 
In this competition, you will wow the judges with your interpretation of a glamorous outfit of choice that you would wear to a tea party/ garden party/ derby party. The key word here is "couture." That means we are looking for over-the-top, innovative, and runway-worthy fashion that inspires the judges and audience.
Some of the things the judges will be looking for in this category: are creativity, elegance, presentation, and fashion-worthiness (meaning does this qualify as couture).
Your interpretation can include any dramatic elements that suit your style, body, and personality. You may choose to wear a cocktail dress, pants, or shorts. No evening gowns are permitted.